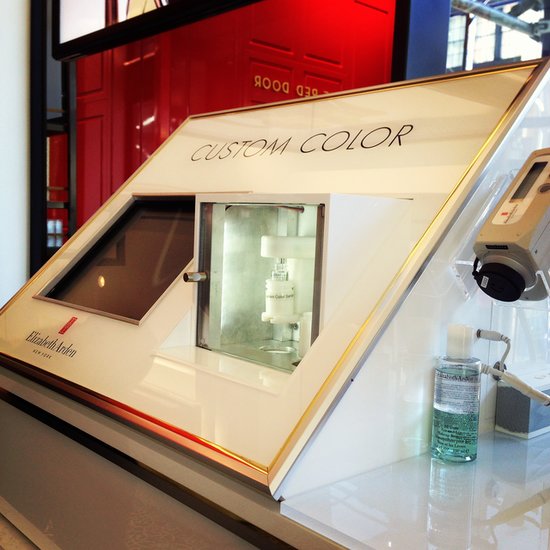 My week. It has been stressful. SO, my trip to The Red Door today was all the more appreciated. A fresh, thoroughly modern reinvention of Elizabeth Arden's classic-with-good-reason Red Door Spa, The Red Door offers a fleet of 15-25-Minute Speed Services ($22-$125) - think manis, oxygen blasts, custom foundation (seen above, the high tech mixing machine) and blowouts - on the ground level, designed to take you from 0-Pretty in a New York minute. Meanwhile, down below street level, lies a deceptively enormous, stylish and relaxing reprieve for full signature spa services.

If you're in the Union Square area, you'll be tempted to pop in (I guarantee it); for those of you who are not, The Red Door is worth the trip!

Explore all that is The Red Door here or pop in to say hello to #TheRedDoorGal at 200 Park Avenue South, right on the corner of Union Square and 17th Street.