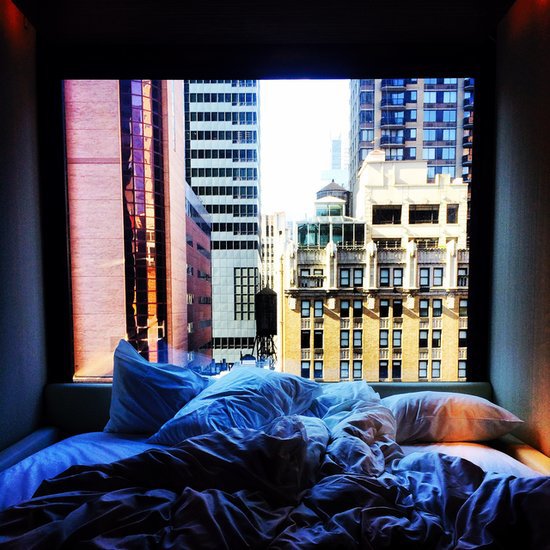 Waking up in Times Square on a sunny Saturday morning would generally be a sign that something had gone terribly awry during my Friday night. Not the case this past Saturday after I had joined citizenM for the first ever "Blogger Slumber Party" the evening prior, to celebrate the opening of their new, centrally located, boutique hotel in the heart of Midtown West.

Affordable luxury is the name of the game here, with rooms that are compact in size but stylishly designed and technologically tricked out (each comes equipped with a Samsung Galaxy tablet that acts essentially as a full room remote). The beds are enormous - built for three, though I'm not suggesting anything, mind you - and comfortable beyond belief. 

Self check-in and check-out makes things both expeditious and easy, free WiFi abounds and each hotel has a convenient 24-hour bar - canteenM -with a diverse assortment of bites and beverages - caffeinated, alcoholic and otherwise.

Learn more, or become a citizen yourself (properties also found in Amsterdam, Glasgow and London) here.