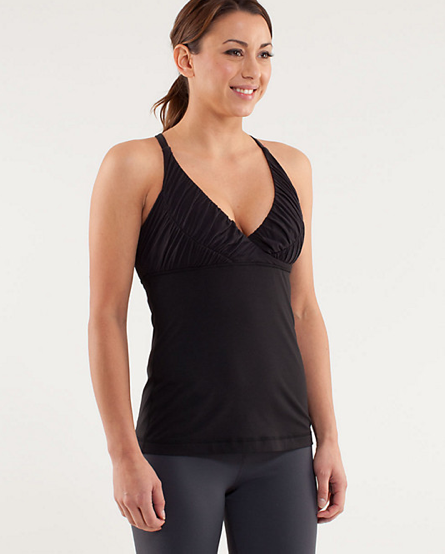 Lululemon's known for a great pant, that's a given, but small-busted girls in the market for a new workout tank may wish to stop everything they're doing right now, and consider the Pure Balance Tank ($58), seen above.
While I am admittedly prone to hyperbole, trust me when I say that this fitted racerback is, hands down, the most flattering workout top I've ever strapped myself into. Made of Lululemon's signature Luon fabric, which is moisture wicking and chafe resistant (read: function), the lined and detailed cups here add volume to my sadly lacking upper half (hello: form), yet stay in place through crunches, pretzels and mountain climbers galore.
The Pure Balance Tank is THE perfect complement to my favorite Lululemon pant - the Embrace Crop. If you're in the market for new workout gear, visit your local store or shop online at www.lululemon.com.