When it comes to fashion, rompers are my dirty little secret. I have a wardrobe of onesies, ranging from casual to festive. In FACT, I even encouraged REQUIRED guests of my birthday party last year to partake in the trend. SO, when I spied the sweet yet sexy Cheeky Lace Romper on subscription-based site Intimint, I had to cave. I mean, a sleep romper? What could be more impractical? More importantly, what could be more DELIGHTFUL?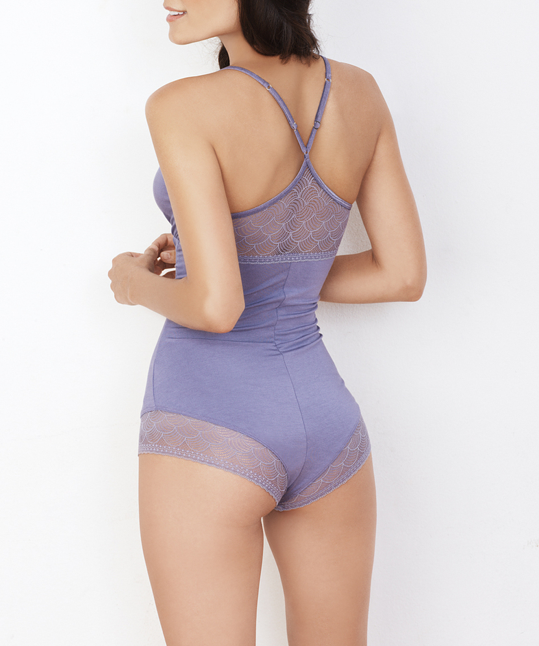 I wasn't sure what to expect from Intimint, and with a price tag of just $39.98, I didn't have high hopes. But I was pleasantly surprised when my package arrived just a few days after ordering, packaged sweetly and with a lovely little gift - a lingerie bag, and a 10% off code good for my next purchase. Even better, the fabric (a silky smooth rayon) felt luxe and comfy, and the romper is well-constructed. After trying on in the comfort of home, I immediately logged back into the site to snag the alternate colorway before it sold out - a French maid-feeling black and white. 
If you'd like an invitation to shop Intimint, click here. Once you're a member, you can even earn Rewards Points, redeemable for credits and discounts valid on any of the Mint sites - Shoemint, Beachmint or Jewelmint.