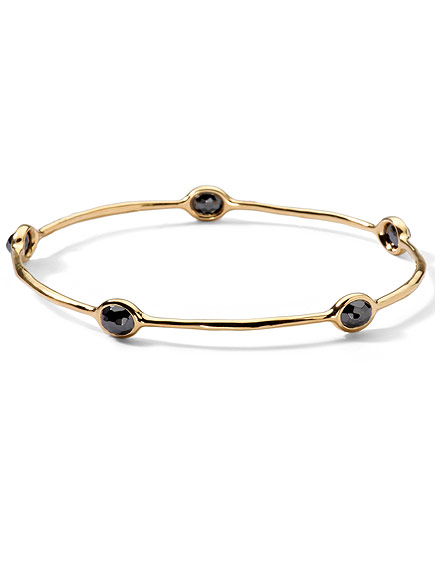 The narcissist in me finds few people funnier than me, myself and I. My friend, style expert and author Andrea Lavinthal (oh, just the Style Director of PeopleStyleWatch.com) is a rare exception. Lavs, as I like to call her, is easily one of the most clever peeps I know, and along with that sense of humor, comes the MOST impeccable taste. So, I knew that when she sent through her holiday wish list item, it would be something that I'd wind up wanting just as much.  In her words:

The list of things Libras like -- beauty, gifts and attention -- make us sound as deep as a frisbee. So I'm embracing the materialistic nature of my sign (what else can I do? I was born this way) and asking for this $1,995 18-karat-gold Ippolita bangle with hematite stones.

Cheers to THAT, Miss!