The hubbub of the Spring '14 shows has finally settled down here in New York, so it's time to focus on the present, to LIVE in the proverbial MOMENT, if you will, peeps. As a longtime downtowner (longtime, at least, in spirit), I've got my fall shopping list in order and it's full of easy, polished dresses with some edge and leather, leather, leather (if you're so inclined, click here). With fashion assigned, it's time to hone in on a fall beauty transition as well – I'm thinking a longer, deeper, muted nail, fuller, more dimensional hair and a navy liner and fresh mascara to make my green yes pop. Here are a few faves: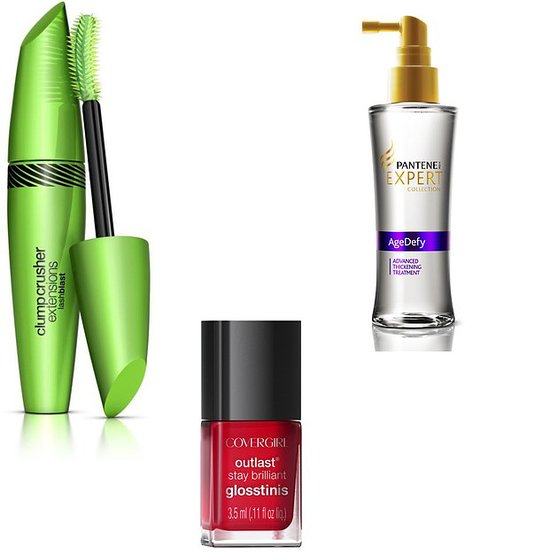 Black mascara is an essential, regardless of season. My current favorite is easy to find and delivers major volume, with the added bonus of dual sided brush designed to comb out clumps (I can't be the only guilty party?),

Cover Girl Clump Crusher Mascara

, $8.99

After a summer of bright pop nails and even wilder experiments with nail art, I'm ready for a more muted, classically sexy manicure. A go-to red, Cover Girl Outlast Stay Brilliant Glosstinis Nail Polish in Sangria 515

 is pure, classic, crimson magic - and it lasts for days.

Pantene's new Expert Collection was created in conjunction with Olay's anti-aging experts, and is designed to deliver fuller, thicker and thereby more GLORIOUS hair. Regardless of the shampoo and conditioner I use each morning, I've been incorporating the Thickening Treatment

daily as a scalp treat pre-styling. If aging is a concern of yours – yes, hair ages, and it's devastating! – snag a bottle for just $18.99.
While all opinions expressed are my own, this post was produced in collaboration with P&G Beauty and Style Coalition.