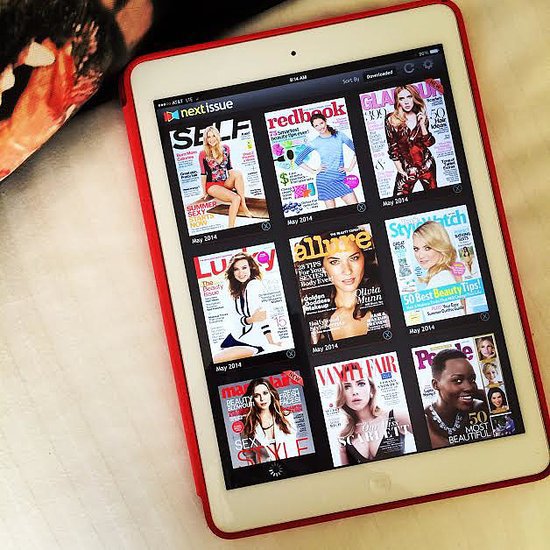 Travel for work has been incessant lately, and in an effort to avoid checking anything, I've been packing light - like super light, as in tucking 2-3 days worth of clothing and assorted accoutrement into my Givenchy Antigona Tote. Regardless of flight time, boredom is verboten; I need to have endless entertainment possibilities when I fly, from movie rentals and TV series like Reign (oh, the shame!) to piles and piles of magazines, which, HELLO, get wildly heavy.

Next Issue is the solution. This brilliant app, intro'd to me by Sarah, is a virtual newsstand at your fingertips, offering full access to well over 100 magazines, ranging from serious to fluffy, including my favorites Harper's Bazaar, Wired, Fast Company, New York, and People. New users can take advantage of a free 30-day trial, while monthly subscriptions thereafter are just $9.99-$14.99 - I don't know about you, but I used to spend more than that on just 3-4 single issues at newsstand for each flight.

Learn more about Next Issue and download the app here.