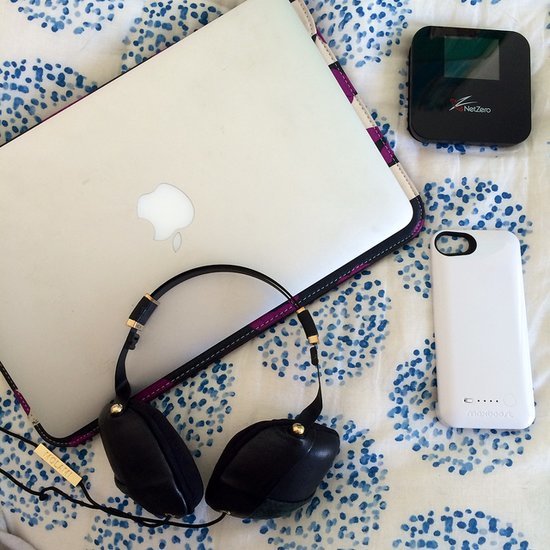 As the battery percentage on my iPhone dips throughout the day, my anxiety level rises - the two are directly correlated. So, I've come to rely on a stash of chargers tucked in every imaginable location - bedside, in my bag and at my desk. Realistically, though, a charger serves the intended purpose only when an outlet is nearby. I don't know about you, but I've been known to sit on airport floors and crawl under restaurant tables to power up - it's borderline embarrassing!

All that's a thing of the past now, though - at least since I've been toting one of Maxboost's new Ambrosia battery cases. Unlike other battery cases, which are bulky and add weight to your device even when they're not in use, the Ambrosia cases provide an extra boost of power only when you need it - the unique two-piece sliding design allows you to add or remove the battery casing while a slimcase protects your phone when the battery pack isn't needed. And while a matching slimcase comes with the Ambrosia, you can also choose from countless designs on site, all compatible with the Ambrosia- there's one to suit anyone's style.

When fully charged, the Ambrosia is nothing short of a gamechanger, adding a full 7 hours of talk, 10 hours of web browsing or 30 hours of music playback time - simply put, I don't leave the house without it.

Explore Maxboost's tech accessories here and for a chance to win an Ambrosia of your own, valued at $99.95, by Liking Maxboost on Facebook and leaving a comment below (pro tip: they also host daily giveaways, Monday-Friday on their Page!)

I'll choose a winner at Noon EST on Friday, August 22 - good luck!
While all opinions expressed are my own, this post was produced in partnership with Maxboost.